I am a NASM Certified Personal Trainer and Certified Nutrition Coach. I take your fitness and lifestyle goals seriously. I understand that losing weight and gaining muscle can be challenging, and my goal is to help you overcome hurdles and reach your goals.
I analyze your body type, body measurements, metabolism and mindset to create your individualized fitness plan, nutrition guidelines, and personal development plan to help you start creating a life you want to live.
Specialtys
Education / Certification
Nutrition
Training
· High intensity interval and circuit training
· Stretching, toning, agility, flexibility and balance.
· Hypertrophy, isometric and strength training
• Fitness, Nutrition, & Health Associate Degree
• Personal Trainer- NASM
• Corrective Exercises Specialist
• Precision Nutrition Level 1, Exercise in Nutrition
• Glute Training Specialist
• Women's Coaching Specialist (Girls Gone Strong)
• Pre- & Postnatal Coaching
• CrossFit Level 1
• Cancer Exercise Specialist - CETI
• Drug and Alcohol Recovery Fitness Special
• Neurolinguistic Program
· Personalized macronutrient
· Weekly check-ins to monitor progress, make adjustments as needed and address any challenges to clients success.
· Cardio recommendations and adjustments
· Access to Facebook private group for support.
Training & Nutrition Coaching: Are you looking to make change to your health and fitness?
· Increased health & fitness
· Build your dream body
· Enjoy positive lifestyle changes
· Loose body fat and increased metabolism
Training: Training programming based on your goals, physique and equipment availability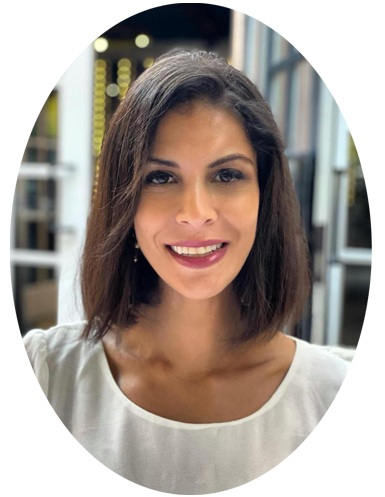 I understand that adapting to a new fitness and lifestyle habit is difficult. My goal is to change your view on fitness and nutrition so that it becomes a part of who you are and your lifestyle. I strongly believe that if you practice health habits, you will be able to obtain a healthy, sustainable lifestyle.
I will work with you to keep you on track, accountable and motivated to reach your goals.
Hello, my name is Veronica Hernandez, I am fluent in Spanish and English. I was born in San Francisco and moved to Sonoma in 1986. Graduated from Sonoma Valley High School in 1999, attended Sacramento State University where I studied psychology. As a child I was never drawn to sports, but my interest sparked when I discovered long distance running. As an adult I have completed two half marathons, the (Golden Gate and the Napa Women's) in addition to a few 10ks. I played in a coed softball team from 2004 until 2016 at the State Hospital in Glen Ellen. Most recently worked as a Physical Education coach with elementary students through National academy of athletics in Marin County.
Having spent years being that person wanting to lose weight and feel good about myself, trying every diet under the sun with limited success I decided to become a personal trainer. I always found myself helping friends and relatives with their workouts, nutrition, and overall wellness. With time, I realized fitness is my passion and knew it was my true calling. So, I immediately shifted to Kinesiology courses as my focus which led me to receive my Associate degree in Fitness, Nutrition, and Health through the Santa Rosa Junior College. In addition, I became certificated in Precision Nutrition Level 1 in exercise nutrition, and CPR/AED. Also certified as a personal trainer through NASM (National Academy of Sport Medicine), and currently taking courses to become certified in CrossFit as well.
I understand that life can be hectic, and it is often tough to find time to work out. I have been there myself, and I have made every excuse. I have used my experience to design a program that is manageable, enjoyable, and proven to work. I want to use my skills, experience, and my own journey to help others. I care about my clients, and nothing is more important than helping somebody achieve their goal whether it is health, strength, or overall wellness. I want to help you discover the benefits of training that have helped me become the person I am today, and I am here to guide you every step of the way.